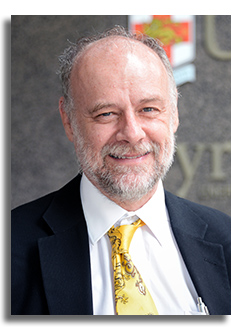 Click image for HiRes
Abstract
Since 2007 UNSW Photovoltaic and Renewable Energy Engineering students have travelled to Tanna Island, Vanuatu, to collaborate with local communities to install renewable energy systems, improving very basic energy and water supply (lighting, phone charging, potable water, laboratory power) for improvement of community health and education in remote villages in an immersive intercultural learning environment. Students will be exposed to very different culture and learn renewable energy engineering hands-on while satisfying real and critical needs in a neighbouring Pacific nation.

Student cohorts have provided efficient solar powered LED lights in dispensaries and aid posts over the island, with about two thirds serviced. In addition, the program has provided the island's first hydro-power village mini-grid, which provided power for two schools and a dispensary. Lighting for school classrooms and offices in another village, power for a microscope in a malaria laboratory and PV water pumping have also been completed. UNSWERV projects now build on past success though expanding solar powered lighting, device charging and water pumping provision while exploring opportunities for further mini-grids and village scale copra drying. Continuing to build on strong relationships with local people and institutions already formed.

Ours are the simplest of remote solar power supplies, with improved reliability and safety due to avoidance of inverters where feasible. Even these basic services are a transformative improvement to the lives of the villagers, especially for mothers and children. Their provision is immensely satisfying for the students and staff.


Click HERE to download a PDF of the slides.
Click here to see all available video seminars.
Click here to go to the SPREE HOMEPAGE.
Brief Bio
Dr Richard Corkish has been working in photovoltaics research and education, mainly at UNSW, since 1990. From 2003 to 2013 he led, as Head of School of Photovoltaic & Renewable Energy Engineering (SPREE), the globally leading photovoltaics research team and pioneering photovoltaics education program at UNSW. In that decade, the School's budget approximately quintupled, the student numbers reached almost 600 and SPREE alumni changed the face of the national and international industries. Dr Corkish is currently Chief Operating officer of the Australian Centre for Advanced Photovoltaics, the premier Australian photovoltaics R&D partnership, an Advisor to the Indian National Centre for Photovoltaics Research and Education and an Editor for the IEEE Journal of Photovoltaics.

His current research activities are life cycle assessment of photovoltaics technologies and photovoltaics recycling. He has supervised the projects of over 200 students, including for the UNSWERV project, educating through practice while bringing light and power to remote villages in Vanuatu. He has published over 50 journal papers, book chapters and books and over 150 conference papers.