UNSW School of Photovoltaic & Renewable Energy Engineering
Exploring real-world applications of BIPV, assessing the levelised cost of energy, and identifying future market opportunities
Peter Leeson - Leeson Group
| | |
| --- | --- |
| Peter Leeson, at UNSW SPREE, 17 February 2023 | |
Peter Leeson (60Min)

Leeson Group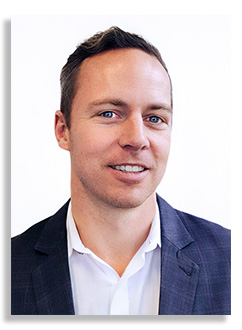 Abstract
This presentation investigates the practical applications of building-integrated photovoltaics (BIPV) and compares the costs and performance of façade-mounted and roof-mounted installations. We evaluate the levelized cost of energy (LCOE) associated with BIPV installations and identify potential market opportunities for the technology. Our research suggests that with reduced manufacturing costs, improved distribution models, and greater consumer awareness, the US solar tile market is expected to reach a value of $965 million by 2025, and the global market is forecast to be worth $8 billion by 2028. We examine the advantages and limitations of BIPV and showcase successful installations through case studies from various regions.

Additionally, we discuss the technical challenges of sales, installation, and compliance. Our findings suggest that BIPV has significant potential for cost reduction and market growth, particularly in the residential and commercial sectors. We also present a plan for manufacturing solar tiles in Australia and exporting them globally, thereby increasing Australia's PV manufacturing capability and promoting vertical manufacturing of PV module components.


Click HERE to download a PDF of the slides.
Click here to see all available video seminars.
Click here to go to the SPREE HOMEPAGE.
Brief Bio
Peter Leeson is a Renewable Energy Project Developer and Building Integrated PV Specialist with high-level experience in construction and the integration of photovoltaics into buildings and building materials.

His extensive background is inclusive of ground mount solar power civil works, PV design, design and installation of DC and AC electrical connections, Power System Engineering and Town Planning.

Throughout Peter's career he has personally developed 150MW of solar farms that are built or under construction, Peter's largest development is a 440MW DC solar farm with a 400MW/800MWh battery energy storage system.

Peter is the founder and director of Volt Solar Tile who have developed the world's highest efficiency solar tile. Volt is an Australian designed product that is being sold in Europe, UK, Middle East and Australia and is about to launch in the United States.

A strong advocate for the implementation of ethical and sustainable development, and safety and quality within the renewable energy industry and through his leadership, drives Australia's future towards its transition to renewable energy.