UNSW School of Photovoltaic & Renewable Energy Engineering
Solar PV Power Plants From The Eyes of End-User
Omer Sarood - Independent Consultant
| | |
| --- | --- |
| Omer Sarood, at UNSW SPREE, 11 May 2022 | |
Omer Sarood (62Min)

Independent Consultant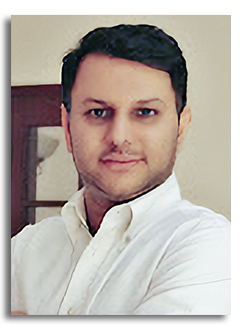 Abstract
This talk will look at the construction and operation of Utility-Scale PV Power Plants as viewed from the perspective of the end-user.

On the industrial scale, PV systems are complicated. Within the financial arena there is Financial Close; Commercial Operation Date; Power Purchase Agreement; Levelized Cost of Electricity / Energy; Ground Coverage Ratio; Engineering, Procurement & Construction; Defect Liability Period; Operation & Maintenance; Capital Expenditure; Operational Expenditure; and, Project Development Expenditure.

On the energy side:
PV Modules Industry of the future will be mostly based on bifacial modules as they have helped in producing record low LCOEs till 2021.

As summarized by International Technology Roadmap for Photovoltaics (ITRPV) in 2021, bifacials have already penetrated half of the PV market, from 2028 on reaching a market share of 70%.

IRTPV is proposing a fast growth of n-type technologies in the future with a market share of 50% from 2031 onwards - all products then naturally being bifacial.

Mounting systems, trackers, inverter types and fully automated module cleaning all need careful evaluation.

This seminar brings into view the complex interactions and interdependencies in large-scale PV systems that are essential for the end user to understand.



Click HERE to download a PDF of the slides.
Click here to see all available video seminars.
Click here to go to the SPREE HOMEPAGE.
Brief Bio

Omer Sarood is a mechanical engineer with 20+ years of rich experience in the power, water and oil & gas sectors. He has worked in technical and managerial capacities, on both sides of the table and in multinational companies like GE or ACWA Power etc. He is currently working as an independent consultant, as part of the Innovation & New Technologies team for a leading developer, investor and operator of power generation, desalinated water and green hydrogen plants. He has been actively involved in negotiating & closing out various multi-billion dollar projects in different countries including PV (~5000 MW) and other technologies. Omer is known in the PV Industry for his knowledge and experience in successfully deploying the unprecedented Robotic Cleaning technology on different types, sizes & configurations of PV modules + single axis trackers. He is working on finalizing the technology for almost 30,000+ robots of different sizes and applications. His developed research work is utilized in different projects across the PV sector – a pure source of joy and satisfaction for Omer to see his work provide more green electricity to millions.