UNSW School of Photovoltaic & Renewable Energy Engineering
Update on the Australian PV Market and Implications for the Electricity Sector
Muriel Watt - UNSW SPREE, IT Power, IEA PV, Aust PV Institute
| | |
| --- | --- |
| Muriel Watt, at UNSW SPREE, 28 August 2014 | |
Muriel Watt (58Min)

UNSW SPREE, IT Power, IEA PV, Aust PV Institute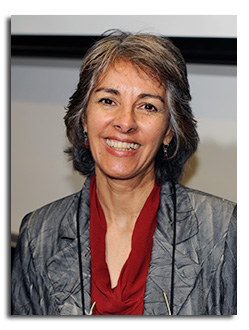 Abstract
The Australian PV market contracted to 810 MW in 2013, down from 1 GW in 2012, as State and Federal Government incentives wound down. The residential market remains the key driver, although the commercial sector is now increasing. Around 20% of Australian households now have a PV system, with penetration levels in some suburbs exceeding 30%. The recent uptake of PV has been accompanied by rapid increases in electricity prices and in uptake of energy efficiency options. Combined with the closure of several large industries, electricity demand has been declining, with serious impacts on the income of electricity retailers, networks and central generators. PV is being blamed for the industry's woes, and moves are underway to limit PV uptake in various ways, including up-front and ongoing payments specific to PV, penetration limits, network control of inverter output and new tariff structures. However, there are other ways to create a new market structure which could better service customers and provide a more level playing field for PV, as well as other emerging distributed energy options.


Click HERE to download a PDF of the slides.
Click here to see all available video seminars.
Click here to go to the SPREE HOMEPAGE.
Brief Bio
Dr Muriel Watt is a part-time Senior Lecturer at SPREE, as well as Head of Energy Policy & PV at renewable energy consulting company, IT Power (Australia). She is immediate past Chair of the Australian PV Institute, Australian representative on the Executive Committee of the IEA PV Power Systems programme and a member of the Strategic Advisory Board of the Solar Flagship EIF.