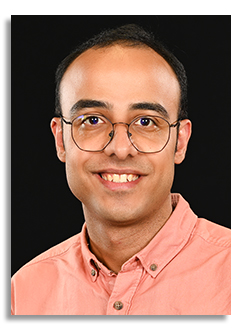 Click image for HiRes
Abstract
In this research, we present a novel modular cost-effective solar-driven desalination system to address drinking water needs in remote or disaster-stricken areas with no access to energy infrastructure. A daily water yield capacity of 4.3 litres with a cost of 4.7 ¢ per litre of water can be generated by each module of the developed system. The new floating, self-cleaning distillation system adopts solar heat localisation for interfacial evaporation and capillary water circulation to improve the performance of the system. The design advantages a multi-layer basin to offer an adequate potential to naturally reject salt from accumulation in the system and eliminate the need for periodic cleaning by the user. The system tested during summer in Melbourne, Australia, has generated distilled water at a daily rate of 4.3 L m-2 with a distillation efficiency of 35% which shows a substantial improvement compared to existing conventional passive solar stills. The outcome of this project is published in 4 peer-review Q1 journal papers and filed as an Intellectual Property. This project also received the John Ballinger Award for Best Buildings-Related Paper and oral presentation by a student at the 2021 Asia Pacific Solar Research Conference (APSRC).


Click HERE to download a PDF of the slides.
Click here to see all available video seminars.
Click here to go to the SPREE HOMEPAGE.
Brief Bio

Milad completed his PhD at The University of Melbourne on developing an innovative, cost-effective, and efficient solar desalination technique to generate drinking water in remote areas under the supervision of Professor Lu Aye, in 2022. He received his M.Sc., Double-Major B.Sc. (Hons) (High Distinction) in Mechanical Engineering majoring in Solar Energy from Sharif University of Technology, IRAN. Before joining the University of Melbourne, he has worked as Research Assistant in "Power & Control Centre of Excellence at Amirkabir University of Technology (AUT). He has over 5 years of research experience in technical design, computer modelling, simulation, and experimentation of Solar Energy System. He holds an award-winning Invention on Photovoltaic/ Thermal Solar Collectors and received several awards including John Ballinger Award from APVI. His passion is to ultimately link research and practice in finding feasible, deliverable and financially attractive solutions for transition towards a more sustainable, clean and flexible energy system.

His PhD thesis contributes to water security by developing an innovative, cost-effective and efficient solar desalination technique to generate drinking water in remote areas. This research includes conceptual design, computer modelling, experimental evaluation, and simulations. The new technique accelerates water evaporation by adopting localised solar heating and capillary water supply through a multi-layer basin structure.

Recently, he has joined school of Photovoltaic and Renewable Energy engineering at UNSW as a Postdoc fellow to collaborate with a leading team on developing new generation of high efficiency photovoltaic cells under leadership of Prof. Martin Green, funded by the Australian Renewable Energy Agency (ARENA) and Australian Centre for Advanced Photovoltaics (ACAP).