UNSW School of Photovoltaic & Renewable Energy Engineering
UNSW Centre for Energy and Environmental Markets
Electricity industry transition: Systems, markets and regulation in a period of radical change - some insights from the UK
Michael Grubb - University College London - Institute of Sustainable Resources
| | |
| --- | --- |
| Michael Grubb, at UNSW SPREE, 15 December 2016 | |
Michael Grubb (69Min)

University College London - Institute of Sustainable Resources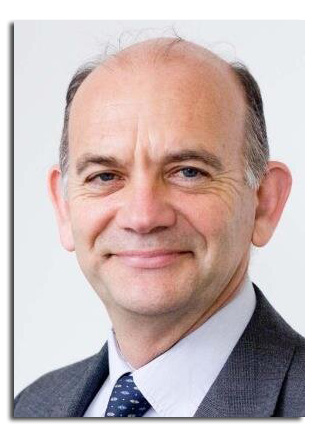 Abstract
Electricity industries around the world have entered an era of radical transition. Driven by combinations of technological change and environmental concerns from the local to the global, the electricity sector is leading broader energy sector change and will have a key role in our low, eventually zero, carbon energy future. Government policy may help or hinder electricity sector transition, but the momentum (including from pro-active businesses and social movements) makes it ultimately unstoppable. Nevertheless, appropriate policy, market and regulatory arrangements can play a key facilitation role in maximising the benefits and minimising the costs and risks of the profound sectoral change required in a carbon constrained world.

Drawing on Professor Grubb's book 'Planetary Economics: energy, climate change and the three domains of sustainable development' and his work with the UK Office of Gas and Electricity Markets (OFGEM), this talk maps out relevant theories of transition, and sketches emerging experiences from industries leading the way including the UK and Europe. Finally, the seminar offers some initial lessons on how policy makers, rule makers and regulators as well as broader electricity industry stakeholders can best facilitate sustainable electricity sector transition.


Click HERE to download a PDF of the slides.
Click here to see all available video seminars.
Click here to go to the SPREE HOMEPAGE.
Brief Bio
Michael Grubb is Professor of International Energy and Climate Change Policy at University College London (Institute of Sustainable Resources) and Senior Advisor to the UK Office of Gas and Electricity Markets (the Energy Regulator OFGEM). His former positions include Senior Research Associate in Economics at Cambridge University; Chair of the international research organization Climate Strategies; Chief Economist at the Carbon Trust; Professor at Imperial College London; and head of Energy and Environment at Chatham House.

Professor Grubb has also served on the UK Climate Change Committee, established under the UK Climate Change Act to advise the government on future carbon budgets and to report to Parliament on their implementation. He is author of eight books, fifty journal research articles and numerous other publications.

He has held many advisory positions with governments, companies and international studies on climate change and energy policy. His book Planetary Economics presents a new approach to both the theoretical underpinnings and the practical policies for tackling energy and climate change challenges.