UNSW School of Photovoltaic & Renewable Energy Engineering
Organic photovoltaics: A technology overview
Matthew Wright - UNSW SPREE
| | |
| --- | --- |
| Matthew Wright, at UNSW SPREE, 5 February 2015 | |
Matthew Wright (57Min)

UNSW SPREE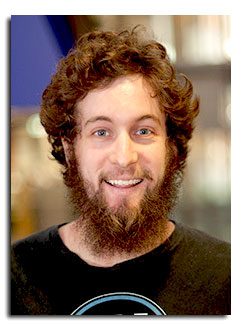 Abstract
Organic photovoltaics (OPV) has attracted a great deal of research attention due to its potential to provide low-cost electricity generation. This presentation contains two parts. The first part provides a comprehensive overview of the current status of the technology. Recent advancements in the fabrication and installation are described. The key challenges faced by the technology are highlighted and important research directions for the future are outlined. The second part of the presentation provides an overview of research results from the UNSW OPV group. These include buffer layer optimisation and ternary blend organic solar cells.





Click HERE to download a PDF of the slides.
Click here to see all available video seminars.
Click here to go to the SPREE HOMEPAGE.
Brief Bio
Matthew Wright completed his Bachelor of Photovoltaic Engineering at UNSW in 2010. He submitted his PhD in Photovoltaic Engineering at UNSW in 2014, on the topic of ternary blend organic solar cells. He is currently completing a faculty of engineering postdoctoral writing fellowship at UNSW. During his PhD, he co-authored 8 journal papers, which have received more than 120 citations (Scopus). His research interests are in the field of organic photovoltaics, particularly ternary blend solar cells.