UNSW School of Photovoltaic & Renewable Energy Engineering
SLIVER solar cells – A technology commercialisation story
Matt Stocks - Australian National University
| | |
| --- | --- |
| Matt Stocks, at UNSW SPREE, 7 May 2015 | |
Matt Stocks (60Min)

Australian National University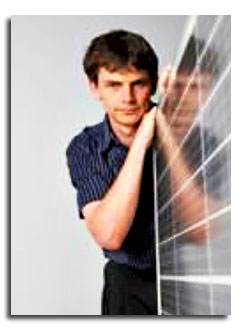 Abstract
SLIVER technology was developed at ANU in 2000 in partnership with Origin Energy. In 2003, Origin decided to commercialise the technology which ultimately led to the formation of Transform solar and large scale manufacturing in the US in 2009 before closing in 2012.

Dr Stocks will provide some background to SLIVER technology and then discuss some of the technology and commercial challenges involved in taking a novel PV technology into manufacture.






Click HERE to download a PDF of the slides.
Click here to see all available video seminars.
Click here to go to the SPREE HOMEPAGE.
Brief Bio
Dr Matthew Stocks completed his PhD studies at ANU in 1998 investigating high efficiency multicrystalline silicon solar cells. From 1998 through 2003 he was involved in the development of Epilift technology which was replaced with the SLIVER technology. He joined Origin for the design and built the pilot plant in Adelaide in 2003, then became Cell Research Manager and later Chief Technologist.

Dr Stocks has a strong interest in device design and processing, and characterisation of devices. His current role at ANU involves high efficiency concepts including IBC cells and tandems and their industrial implementation.