UNSW School of Photovoltaic & Renewable Energy Engineering
UNSW PV Impact
Martin Green - UNSW SPREE &
Australian Centre for Advanced Photovoltaics (ACAP)
| | |
| --- | --- |
| Martin Green, at UNSW SPREE, 8 December 2016 | |
Martin Green (20Min)

UNSW SPREE &
Australian Centre for Advanced Photovoltaics (ACAP)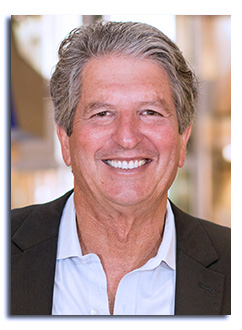 Abstract
Professor Martin Green speaks on the past and current impact of the UNSW PV Group on both research and the production of silicon solar cells.

Projections of the world's future energy needs have been analysed by Bloomberg and Prof. Green shows how photovoltaic technology is and will be an important tool in meeting these energy needs.

UNSW will be working toward the production and transfer to industry of the PERC technology as well as the development of viable tandem cells.


Click HERE to download a PDF of the slides.
Click here to see all available video seminars.
Click here to go to the SPREE HOMEPAGE.
Brief Bio
Martin Green is currently a Scientia Professor at the University of New South Wales and Director the Austrlian Centre for Advanced Photovoltaics (ACAP). He was formerly a Director of CSG Solar, a company formed specifically to commercialise the University's thin-film, polycrystalline-silicon-on-glass solar cell. His group's contributions to photovoltaics are well known including the records for the world's highest efficiency silicon solar cells and the successes of several spin-off companies.

He is the author of six books on solar cells and numerous papers in the area of semiconductors, microelectronics, optoelectronics and solar cells.

Some of Professor Green's awards and listed below:

1988 Award for Outstanding Achievement in Energy Research
1990 IEEE Cherry Award
1992 CSIRO External Medal
1995 IEEE Ebers Award
1999 Australia Prize (co-winner with Stuart Wenham)
2000 Gold Medal from the Spanish Engineering Academy
2000 Medal of Engineering Excellence for Distinguished Achievement in the Service of Humanity from the World Engineering Federation (Hannover, 2000)
2000 Millennium Award from the World Renewable Congress
2002 Right Livelihood Award
2003 Karl Böer Solar Energy Medal of Merit Award from the University of Delaware
2004 World Technology Award for Energy
2006 Finalist, European Inventor of the Year (together with Stuart Wenham)
2007 SolarWorld Einstein Award
2008 Winner, 2008 Scientist of the Year Award
2009 Zayed Future Energy Prize finalist
2013 Foreign Member of the Royal Society (ForMemRS) of London
2015 James Cook Medal of the Royal Society of New South Wales
2016 Ian Wark Meda of the Australian Academy of Science