UNSW School of Photovoltaic & Renewable Energy Engineering
PV systems in warm and sunny climates: Results from PV installations in Brazil and synergies with Australia
Lucas Nascimento - Universidade Federal de Santa Catarina - Brazil
| | |
| --- | --- |
| Lucas Nascimento, at UNSW SPREE, 5 May 2016 | |
Lucas Nascimento (38Min)

Universidade Federal de Santa Catarina - Brazil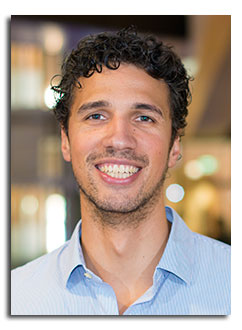 Abstract
The reliability associated to PV generators involves the entire system components, such as: PV modules, cables, junction boxes, inverters, protection devices and data acquisition systems. All those items can fail and their lifecycle and performance are related to the climatic characteristics of where they are installed, and also to the electric influences of the PV system and the grid. This presentation will show results from climate vs. PV performance, degradation rates, soiling and the impact of cloud edge and cloud enhancement effects (irradiances of up to 1800 W/m²) in installations in Brazil. Synergies and comparisons with Australian climate will be discussed.


Click HERE to download a PDF of the slides.
Click here to see all available video seminars.
Click here to go to the SPREE HOMEPAGE.
Brief Bio
Lucas Nascimento is an electrical engineer, researcher and Ph.D. Student at the Solar Energy Research Laboratory at Universidade Federal de Santa Catarina – Brazil. He is currently a Junior Visiting Research Fellow at UNSW throw a program from the Australian Academy of Science. Lucas has been involved in solar PV research over the last 10 years in a number of photovoltaic projects in different contexts in Brazil and Germany. Many of these projects were promoting grid-connected PV through high visibility showcase projects as the Solar Soccer Stadia at the 2014 Brazilian World Cup. His academic and scientific experiences are all related to research on PV system performance in the field. Lucas has presented the results of a number of these research projects at national and international solar energy conferences.