UNSW School of Photovoltaic & Renewable Energy Engineering
10 years of research on PV/thermal systems at UNSW – past, present, and future
Jose Bilbao - UNSW SPREE
| | |
| --- | --- |
| Jose Bilbao, at UNSW SPREE, 18 May 2017 | |
Jose Bilbao (48Min)

UNSW SPREE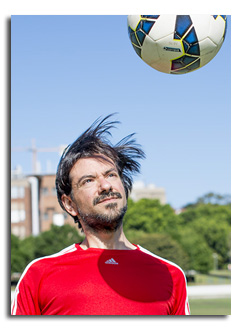 Abstract
PV/thermal systems (or PVT) were first proposed in the early 70's as an alternative way to produce electricity and heat using a single solar collector, effectively a cogeneration system. The main advantage of PVT systems is that the efficiency of the PV module can be increased (when compared to a normal PV system) by cooling the solar cells using a fluid, while the excess heat recovered from the cells can then be used for heating applications. In theory, PVT systems offer high combined electrical and thermal efficiencies, and provide energy density beyond PV systems. However, more than 40 years later, PVT systems are still hard to find and only few commercial product exists. In this seminar I'll explore the advantages and limitations of PVT systems, the recent results from our research, and what might be the future of this technology.


Click HERE to download a PDF of the slides.
Click here to see all available video seminars.
Click here to go to the SPREE HOMEPAGE.
Brief Bio
Jose is an expert on the thermal and electrical modelling of PV systems and buildings, and in the design and integration of PV systems to the grid. Jose has combined his research with a professional career, and as such, has significant experience in energy efficiency projects and has managed small scale energy efficiency and renewable energy projects. These days, Jose focuses his research in photovoltaic-thermal systems, low carbon, low energy buildings, the integration of PV systems to the grid, and smart grid opportunities. Jose has a PhD from UNSW Sydney and worked as a postgraduate research fellow at UNSW since September 2012 and more recently as an Associate Lecturer. Jose is one of the founders of the famous '464 Group'.