UNSW School of Photovoltaic & Renewable Energy Engineering
Electricity decentralisation: It is the transition that is the hard part
Chris Amos - Ausgrid (up to July 2017)
| | |
| --- | --- |
| Chris Amos, at UNSW SPREE, 5 October 2017 | |
Chris Amos (51Min)

Ausgrid (up to July 2017)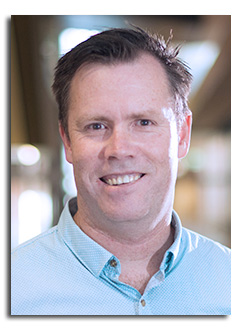 Abstract
Batteries and solar are very likely to completely alter the economics of electricity supply across the globe. In this presentation I will try to map out the current economic drivers of electricity supply and those of microgrids. I will then try to explain the underlying economic forces that will drive us from a centralised supply to semi or fully autonomous microgrids. Drawing heavily on Mahesh Bhave's 'The Microgrid Revolution', I will consider Clayton Christensen's 'The Innovators Dilemma' and Geoffrey Moore's 'Crossing the Chasm', and what they tell us about how the industry might transition and how each player might react to that transition.


Click HERE to download a PDF of the slides.
Click here to see all available video seminars.
Click here to go to the SPREE HOMEPAGE.
Brief Bio
Chris Amos (BEng, MEng Sci) is currently taking a year off work for some personal study, but up to July 2017 was Manager of Network and Customer Technology at Ausgrid. Chris has worked within the electricity distribution industry for in excess of 20 yrs. beginning his career as a cadet engineer at Prospect County Council, Chris has held a variety of management, engineering and non-engineering positions throughout several organisations including Ausgrid, Integral Energy and ACTewAGL. His roles have included Manager of Network Pricing, Manager of Alliance Strategy, protection engineer, transmission assets engineer and a Capital Project Authorisations role.