UNSW School of Photovoltaic & Renewable Energy Engineering
Recent results of the International Technology Roadmap for Photovoltaics (ITRPV)
Axel Metz - HALM
| | |
| --- | --- |
| Axel Metz, at UNSW SPREE, 23 March 2017 | |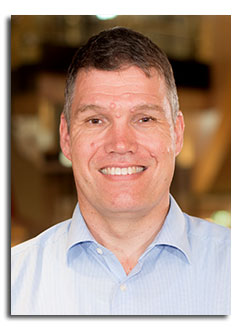 Abstract
Over the previous years the International Technology Roadmap for Photovoltaics (ITRPV) has been established as a well-known and often-cited technology roadmap for crystalline silicon photovoltaics (c-Si PV). The main objectives of the ITRPV are: i) to show a common path towards a sustainable PV market, ii) serve as a guideline for material and equipment suppliers, iii) set targets for c-Si technology development and iv) define requirements for standardization in the PV industry. In the 2017 edition of the ITRPV all major technology trends from feedstock to system level are covered and analyzed. Interesting results with regard to e.g. diamond wire sawing, cell concepts, busbarless cell interconnection, bifacial modules will be presented. Combining the results of this roadmap along the different parts of the value chain it can be concluded that c-Si PV technology remains a fast moving target with respect to cost reduction and efficiency increase.


Click HERE to download a PDF of the slides.
Click here to see all available video seminars.
Click here to go to the SPREE HOMEPAGE.
Brief Bio
Axel Metz received a master of science degree in Applied Physics. He performed his Ph.D research on highly efficient crystalline silicon solar cells at the Institute for Solar Energy Research Hamelin/Emmerthal (ISFH). From 1998 to 2001 he headed the PV department at ISFH. From 2002 to 2012 he was with SCHOTT Solar as director R&D solar cells. Currently he is managing director of h.a.l.m. elektronik GmbH, a worldwide leading supplier of IV-testers for PV cells, modules and systems located in Frankfurt, Germany.