UNSW School of Photovoltaic & Renewable Energy Engineering
Low and zero energy buildings - towards green cities in Australia
Alistair Sproul - UNSW SPREE - CRC Low Carbon Living
| | |
| --- | --- |
| Alistair Sproul, at UNSW SPREE, 17 December 2015 | |
Alistair Sproul (59Min)

UNSW SPREE - CRC Low Carbon Living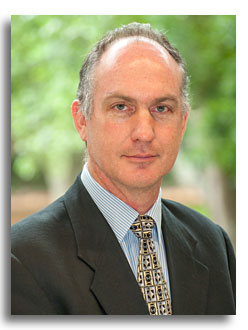 Abstract
With low energy prices and a building code that contained no requirements regarding energy until 2006, many of Australia's buildings perform poorly in terms of energy and carbon emissions. In more recent years retail electricity prices have risen significantly, predominantly driven by increasing peak demand for electricity in summer, driven by air conditioning demand in energy inefficient commercial and residential buildings. With this background low energy, zero energy and energy-plus buildings have begun to be constructed in Australia over the last 10 – 15 years. This move towards more sustainable buildings has been aided considerably by the recent decrease in the cost of installing rooftop Photovoltaic (PV) systems. This has meant that across Australia, the levelised cost of electricity for rooftop PV systems is now below retail grid electricity. Hence today installing PV on rooftops is an attractive option – especially for non-residential buildings where peak demand occurs during daylight hours. A review of the performance of exemplar green buildings in Australia will be presented covering office buildings, educational and residential buildings. In addition exemplar developments of low energy precincts and "solar cities" will be presented.


Click HERE to download a PDF of the slides.
Click here to see all available video seminars.
Click here to go to the SPREE HOMEPAGE.
Brief Bio
Dr Alistair Sproul is an Associate Professor within the School of Photovoltaic and Renewable Energy Engineering at UNSW. He has worked in the area of photovoltaic and energy efficiency research and R&D since 1985 with various companies and research institutions. His current research interests are in the area of PV/energy systems for low energy buildings and highly efficient water/air systems. Associate Professor Sproul is a Program Leader (Integrated Building Systems) with the "Low Carbon Living" Cooperative Research Centre.