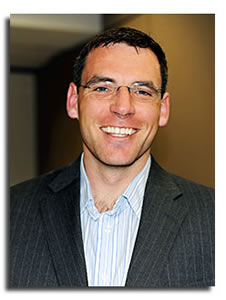 Abstract
Significant progress has been made in the last two years in efficiency improvement and cost reduction for commercially available photovoltaic technologies.  These improvements have been made as a result of research progress and the desire to capture the potential economic opportunity that cost competitive solar electricity provides.  This presentation will examine the current state of play for the global solar industry, the commercially relevant technologies by market share, overall cost and market trends, and the various motivations of the different industry stakeholders.   In addition, we will discuss potential improvements of power electronics for PV, innovative approaches for lowering the levelised cost of electricity, and likely scenarios for the global PV sector going forward.




Click HERE to download a PDF of the slides.
Click here to see all available video seminars.
Click here to go to the SPREE HOMEPAGE.
Brief Bio
Adam Shor is a Senior Project Engineer at the Electric Power Research Institute (EPRI). His research activities focus on understanding the current state of photovoltaic technology, evaluating cost & market trends, and identifying future innovations. He currently serves as the Innovation Scout for Photovoltaics, developing a global network of PV stakeholders to provide insights into the current and future state of PV technology adoption.
In addition to his work on photovoltaics, his research focuses on assessing the environmental aspects of renewable energy in order to minimize and resolve the potential environmental constraints of renewable energy deployment. This work involves developing and testing mathematical models to manage impacts on endangered and protected species, characterizing and forecasting renewable fuel resources, and identifying and managing utility concerns about renewable energy.
Prior to joining EPRI, Shor was a sustainability engineering consultant at Cundall Engineering in Australia. While at Cundall, he managed several Green Star certification projects, including a major renovation project in downtown Sydney utilizing state-of-the-art sustainability and commercial energy efficiency strategies to achieve Australia-leading carbon and water reduction targets.
Shor received a Bachelor of Arts degree in physics from Austin College. He received a Master of Engineering Science degree from the University of New South Wales, with a specialization in photovoltaics and solar energy. Most recently, he has completed the Program in Innovation and Entrepreneurship at the Stanford Graduate School of Business.