UNSW School of Photovoltaic & Renewable Energy Engineering
Energy systems modelling for 21st century energy challenges
Adam Hawkes - Imperial College London
| | |
| --- | --- |
| Adam Hawkes, at UNSW SPREE, 10 September 2015 | |
Adam Hawkes (55Min)

Imperial College London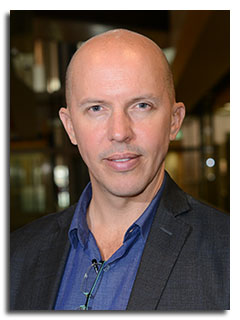 Abstract
Energy systems models are, for better or worse, one of the most broadly influential tools underpinning energy policy decisions today. They provide reassurance that plausible pathways of global/regional/national energy system change exist, and they can give technical and economic insight on these pathways for decision makers. But are the models really fit for purpose? And do the decision makers understand them? This talk will cover the range of energy systems modelling approaches at work, and provide some examples of their use and misuse. It will then present modelling underway at Imperial College London in the Sustainable Gas Institute – creation of a new modelling environment called MUSE, and in the Grantham Institute for Climate Change - development and application of TIAM-Grantham for COP21. Finally we will look at the emerging challenges for energy systems modellers, both technical and non–technical in nature.


Click HERE to download a PDF of the slides.
Click here to see all available video seminars.
Click here to go to the SPREE HOMEPAGE.
Brief Bio
Dr Adam Hawkes is Senior Lecturer in Energy Systems in the Centre for Process Systems Engineering at Imperial College London. He leads the energy modelling programme at the Grantham Institute and is Deputy Director of the Sustainable Gas Institute. A Chartered Engineer, Dr Hawkes has over 15 years experience of technical leadership and management in the field of energy technology assessment and systems modelling. His work takes an integrated approach to energy system analysis across scales, infrastructures, technologies and jurisdictions. This is achieved via the formulation and application of national, regional and global energy systems models that produce pathways of energy system transition, with a strong focus on understanding the value provided by new technologies, and on understanding the engineering characteristics of successful technologies. Adam has worked on key emerging challenges in energy systems such as future roles for conventional and low carbon fuels, heat decarbonisation, mass-market integration of renewables, and the role of carbon capture in sustainable energy systems. He frequently provides strategic and analytical services to international governments, industry, NGO and other energy system stakeholders on topics ranging from technology appraisal through to policy impact assessment.