UNSW School of Photovoltaic & Renewable Energy Engineering
Increase PV Energy Yield with Superior Stow Parameters Enabled by Rigid Trackers
Yang Guo - Arctech Solar
| | |
| --- | --- |
| Yang Guo, at UNSW SPREE, 20 April 2022 | |
Yang Guo (52Min)

Arctech Solar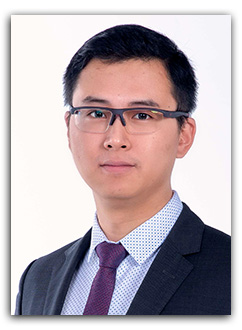 Abstract
In pursuit of lower LCOE, PV cells and PV modules have increased in size these years. However, these large modules pose many challenges to the traditional solar trackers, which are flexible structures by nature. Arctech was the first supplier who upgraded both their 2P and 1P tracker lines to a truly rigid design through an innovative 'multi-drive' mechanism to cope with those challenges. Now, the industry has seen more suppliers following Arctech's steps and studying similar multi-drive approaches, mainly in a 2P configuration.

These stiff trackers can safely stow horizontally (0 degree, facing zenith), which is vital to lower the wind pressure onto the new large-format modules and prevent cracking and delamination. Stiff trackers also enable increasing the wind stow speed threshold and thus extend the operational wind speed range. These optimized stow parameters can also help prevent energy losses and increase energy generation and revenue.

This study uses easily accessible methods to prove this particular benefit by comparing Arctech's stiff trackers and traditional flexible trackers through numerical analysis.




Click HERE to download a PDF of the slides.
Click here to see all available video seminars.
Click here to go to the SPREE HOMEPAGE.
Brief Bio

Yang is responsible for forming systematic product strategies and leveraging Arctec's solar racking solutions. Before this role, Yang led the solar tracker business development in Australia. After acquiring his double master's degrees in PV Engineering and Innovation & Technology Management from the University of New South Wales (UNSW), Yang was also titled with a MOHRSS Distributed Energy Planner, CEC accredited designer and solar tracker specialist. In his 10-year contribution to the solar PV industry, he applied engineering and finance expertise to over 600 utility-scale and C&I project feasibility studies and numerical analysis. These projects include the 10GW-scale Asian Renewable Energy Hub, 3GW Bulli Creek Solar Farm, 69MW Whitsunday Solar Farm, and 60MW Gannawarra Solar Farm. During his service for Arctech, Yang discovered the methodology of transforming tracker stow parameters into project financial benefits, which helped boost the Arctech tracker business to a new level.

In 2015, he founded CARE out of his passion for the industry welfare. This platform has assisted more than 500 renewable energy professionals with their undertakings.