UNSW School of Photovoltaic & Renewable Energy Engineering
Updates regarding Jinko Solar R&D activities
Xinyu Zhang - Jinko Solar
| | |
| --- | --- |
| Xinyu Zhang, at UNSW SPREE, 14 March 2018 | |
Xinyu Zhang (33Min)

Jinko Solar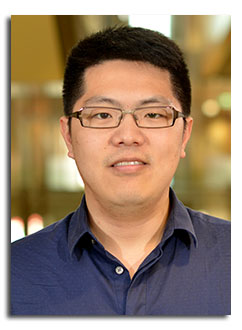 Abstract
As the global PV industry develops at a fast speed, many PV manufacturers actively invest significantly on the R&D activities and several impressive achievements have been made during the past years. At the same time, academic research activities for PV are never too far from the application side, hence the industrial R&D and University level research has shown a close collaborating and complementary relationship. In this seminar, Dr. Xinyu Zhang from Jinko Solar R&D is going to provide some updates of their research and application activities, so that a better and more productive collaboration between UNSW SPREE and Jinko Solar can be discussed.


Click HERE to download a PDF of the slides.
Click here to see all available video seminars.
Click here to go to the SPREE HOMEPAGE.
Brief Bio
Dr. Xinyu Zhang received his Bachelor of PV engineering at UNSW in 2010 and then the PhD of Engineering at The Australian National University, where his major research interests have been focused on Si solar cell surface passivation and passivating contacts novel structures. In 2016, Dr. Zhang joined Jinko Solar R&D, and he is now acting as the Solar Cell R&D Department Director, responsible for new techniques and products development.