UNSW School of Photovoltaic & Renewable Energy Engineering
Research and development of advanced photovoltaic technologies at Phono Solar: Black silicon, MWT and SHJ
Tian Pu - Phono Solar
| | |
| --- | --- |
| Tian Pu, at UNSW SPREE, 27 March 2017 | |
Tian Pu (53Min)

Phono Solar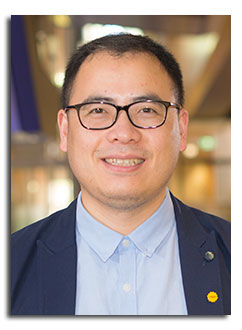 Abstract
Large-scale production of photovoltaic started about sixteen years ago, after years of up and down, the whole industry is showing us great potential and vast development prospects. We already achieved an equal price on the user side for PV generated electricity. What we should do as the next step? What is the frontier of PV industrialisation? I will introduce SUMEC's new energy business strategy and technical roadmap in my presentation, include the latest progress of our R&D program:
Mass production of low cost Nano-texturing technology;
Metal wrap through cell and module technology;
Heterojunction technology investigation;
Other R&D program progress.
Moreover, I will talk about our system forecasting mode and some example of our power plant project.

Click HERE to download a PDF of the slides.
Click here to see all available video seminars.
Click here to go to the SPREE HOMEPAGE.


Brief Bio
Dr. Tian Pu has more than 10 years of R&D experience in advanced technologies in both photovoltaic and semiconductor industries. He is a graduate of Nanjing University China and The University of New South Wales Australia. He currently serves as the R&D Director in SUMEC Energy (Phono Solar), doing technology development, tech transfer as well as team and program management. He focuses on industrialisation of some cost-effective photovoltaic technologies, e.g. Nano-texturing, PERC, MWT, heterojunction, advanced module encapsulant, etc. In addition, He does lots of research on photovoltaic system forecasting. He previously worked at both HanWha Solar and CSUN, in charge of R&D and Process department. Before that, he worked in famous global IC foundries.