UNSW School of Photovoltaic & Renewable Energy Engineering
A capital city approach to achieving 25% renewables
Russell French - City of Melbourne
| | |
| --- | --- |
| Russell French, at UNSW SPREE, 22 October 2015 | |
Russell French (52Min)

City of Melbourne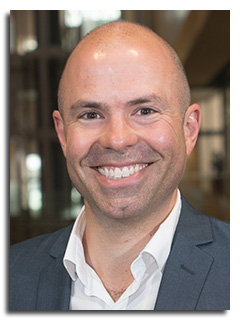 Abstract
As part of City of Melbourne's Zero Net Emissions by 2020 strategy, the city has adopted a target to increase the proportion of renewables in Melbourne's electricity supply to 25 per cent by 2018. On current estimates, renewables currently represent approximately 10 per cent of the mix. Our challenge is to find ways to make up the additional 15 per cent in the next 3 years. In a policy environment where the RET has experienced sustained uncertainty, what influence does a capital city local government have? What approach have we taken to achieving this fundamental shift in our city's electricity mix? Find out about what the City of Melbourne has learned in terms of effective program design considerations, strategies to successfully engage with customers, as well as program challenges, barriers and solutions. Questions and discussion afterwards welcome.


Click HERE to download a PDF of the slides.
Click here to see all available video seminars.
Click here to go to the SPREE HOMEPAGE.
Brief Bio
Russell is a renewable energy and sustainability professional with over 10 years' experience in the sector. His is the former APAC Sales Director and Australia / New Zealand Country Manager for Enphase Energy, and the former Managing Director of Sun Empire Solar Systems. He is currently the convenor for the Australian Solar Council Melbourne meetings and was a founding company member of the Clean Energy Council of Australia. He is currently working in Business Development for the City of Melbourne, specifically focusing on programs helping to deliver 25% of electricity from renewables in the city by 2018.