UNSW School of Photovoltaic & Renewable Energy Engineering
Flexibility, certainty and federalism: Challenges for governance in Australia's electricity industry
Penelope Crossley - University of Sydney
| | |
| --- | --- |
| Penelope Crossley, at UNSW SPREE, 3 September 2015 | |
Penelope Crossley (59Min)

University of Sydney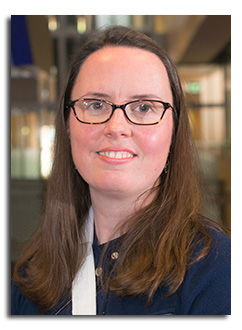 Abstract
The COAG Energy Council recently commissioned an independent Review of the Governance of the National Electricity Market. This Review has identified a number of areas where reform is warranted, especially around the transparency and accountability of the COAG Energy Council. I propose to argue that this Review did not go far enough, particularly when (i) compared to the governance structures adopted by other international jurisdictions within their electricity markets; and (ii) considered from the perspective of energy market consumers. This seminar will discuss the research I prepared for the Public Interest Advocacy Centre, as well as some further research that I am currently conducting into the Australian Energy Market Commission's Rule Change Determinations.


Click HERE to download a PDF of the slides.
Click here to see all available video seminars.
Click here to go to the SPREE HOMEPAGE.
Brief Bio
Prior to entering academia, Penelope Crossley practised as a Solicitor in London and Beijing for a large international law firm specialising in Global Energy and Infrastructure Law. She has also worked in-house for a super major energy company advising their alternative energy division on issues related to emissions trading, renewable energy, emerging consumer markets and technologies. Penelope is an active researcher on the legal issues associated with energy storage, comparative renewable energy law and electricity market governance. She has published refereed journal articles on renewable energy and large and small-scale energy storage, given an invited presentation on the regulatory issues associated with energy storage to the International Renewable Energy Agency's Expert Workshop, and chaired a number of Expert Roundtables on the regulatory and policy issues associated with the integration of renewable energy and energy storage into competitive electricity markets. Penelope is the Senior Industry Advisor to the Australian Energy Storage Alliance on regulatory and policy issues and a member of the interdisciplinary Energy Storage Research Network (EStoReN) at the University of Sydney. She has recently completed her PhD in comparative renewable energy law at the University of Sydney.