UNSW School of Photovoltaic & Renewable Energy Engineering
Point-contacting by Localised Dielectric Breakdown
Ned Western - UNSW SPREE
| | |
| --- | --- |
| Ned Western, at UNSW SPREE, 20 February 2014 | |
Ned Western (32Min)

UNSW SPREE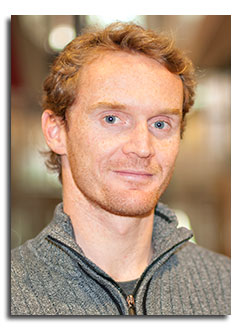 Abstract
A novel technique is presented for contacting a surface doped region for high efficiency silicon solar cells. An external bias is applied to a metal-insulator-semiconductor structure containing a localised region of high doping. Dielectric breakdown results creating a low resistance ohmic contact. This method is self aligned, low tech, performed at room temperature and is conducive to advanced surface and bulk passivation techniques. A range of dielectrics have been successfully used including PECVD a-Si or SiNx and ALD Al2O3. This presentation will cover the development in understanding of the breakdown mechanism and progress in transferring it to an industrially viable manufacturing process.






Click HERE to download a PDF of the slides.
Click here to see all available video seminars.
Click here to go to the SPREE HOMEPAGE.
Brief Bio
Ned Western received his Bachelor of Photovoltaics and Solar Energy Engineering with first class honours from the University of New South Wales in 2010. Currently he is a PhD candidate at UNSW conducting research into high efficiency and low cost photovoltaics. He currently holds one patent. His areas of research include a rear contacting technique for 1st generation silicon solar cells and hydrogenation of Si bulk using gold as a defect marker.