UNSW School of Photovoltaic & Renewable Energy Engineering
Past and projected trends in Australian PV uptake
Muriel Watt - UNSW SPREE
| | |
| --- | --- |
| Muriel Watt, at UNSW SPREE, 28 June 2012 | |
Muriel Watt (41Min)

UNSW SPREE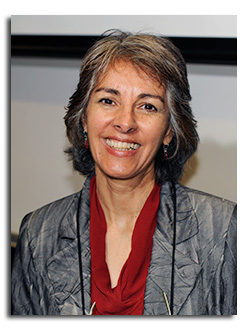 Abstract
The past and projected trends in Australian PV uptake and costs will be discussed, and the road to grid parity examined for different PV market segments.

Issues now arising in energy markets due to the uptake of PV, energy efficiency and demand management will be raised, and the need for a new Distributed Energy Market in Australia will be discussed.




Click HERE to download a PDF of the slides.
Click here to see all available video seminars.
Click here to go to the SPREE HOMEPAGE.
Brief Bio
Muriel Watt is a part-time Senior Lecturer in the School of Photovoltaics and Renewable Energy Engineering, University of NSW, Chair of the Australian PV Association and Head, Energy Policy & PV for renewable energy consulting company IT Power Australia. She also holds the positions of Australian representative on the Executive Committee of the International Energy Agency PV Power Systems Programme, member of the Australian Solar Institute Research Advisory Committee and of the Enterprise Connect Clean Technology Advisory Committee.

Dr Watt has worked in government energy agencies, private companies and universities on energy related matters since 1980, with a strong focus on renewable energy research, development, technologies, deployment and policies.