UNSW School of Photovoltaic & Renewable Energy Engineering
11MWp Williamsdale Solar Farm - Rain and Rocks - construction, highlights and challenges
Martin Brauhart - ib vogt GmbH
| | |
| --- | --- |
| Martin Brauhart, at UNSW SPREE, 17 March 2017 | |
Martin Brauhart (44Min)

ib vogt GmbH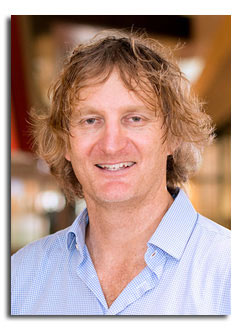 Abstract
The "Williamsdale Solar Farm" 30 km south of Canberra (project formerly known as "OneSun Capital Solar Farm" at Uriarra) is a beneficiary of the ACT's exciting plan to source 100% of its electricity from renewable energy by 2020. Although utility-scale PV has been slow to take off in Australia the recent push through the ACT's reverse auction scheme has seen a cluster of plants spring up. The Williamsdale Solar Farm is the 8th largest in Australia and supplies electricity directly into the grid equivalent to the consumption of around 3,600 homes. The talk will present an overview of the construction phase of the solar farm, the technology used and some of the lessons learned in the Australian market.


Click HERE to download a PDF of the slides.
Click here to see all available video seminars.
Click here to go to the SPREE HOMEPAGE.
Brief Bio
Martin completed his Bachelor of Electrical Engineering at UNSW in 1995. He was drawn towards solar technology and undertook the few photovoltaics courses on offer at the time, as well as undergraduate thesis work at the Photovoltaics Special Research Centre. Martin remained at the "PV Centre" and went on to join the laboratory development team as a technical support engineer. In 2001 he moved buildings and took up the role of Laboratory Manager at the Centre for Quantum Computing Technology. Since 2007 Martin has been living in Germany and has held various engineering design and development positions in the fields of biogas, wind energy and utility-scale photovoltaics. Martin lives in Berlin with his wife Katrin and their two children.