UNSW School of Photovoltaic & Renewable Energy Engineering
Climate change frustration: what role for the public scientist?
Lesley Hughes - Macquarie University
| | |
| --- | --- |
| Lesley Hughes, at UNSW SPREE, 25 January 2018 | |
Lesley Hughes (61Min)

Macquarie University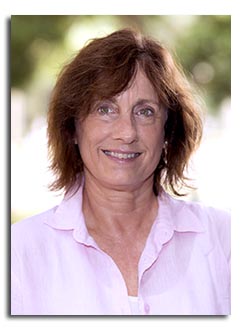 Abstract
Unprecedented coral bleaching, record low sea ice levels, vanishing glaciers, devastating floods, extreme droughts and catastrophic bushfires are just some of the recent manifestations of a disrupted climate system worldwide. While investment in new renewable energy has overtaken that in fossil fuels, many people have expressed frustration at the slow pace of change and the apparent inability of many decision makers to grasp the urgency and scale of action needed. What role do scientists have in this policy debate? Should we simply aim to provide the facts and figures to underpin policy or be active advocates of change?


Click HERE to download a PDF of the slides.
Click here to see all available video seminars.
Click here to go to the SPREE HOMEPAGE.
Brief Bio
Lesley Hughes is a Distinguished Professor of Biology and Pro Vice-Chancellor (Research Integrity & Development) at Macquarie University. Her research has mainly focused on the impacts of climate change on species and ecosystems. She is a former Lead Author in the IPCC's 4th and 5th Assessment Report, a former federal Climate Commissioner and now a Councillor with the publicly-funded Climate Council of Australia. She is also a Director for WWF Australia, a member of the Wentworth Group of Concerned Scientists, the Director of the Biodiversity Node for the NSW Adaptation Hub and a member of the expert advisory committee for Future Earth Australia.