UNSW School of Photovoltaic & Renewable Energy Engineering
The shift towards a global renewable energy future
Kobad Bhavnagri - Bloomberg New Energy Finance
| | |
| --- | --- |
| Kobad Bhavnagri, at UNSW SPREE, 6 November 2014 | |
Kobad Bhavnagri (1hr10Min)

Bloomberg New Energy Finance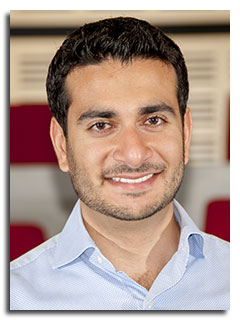 Abstract
The global energy system is rapidly changing, and renewables are now consistently outgunning fossil-fuels to be the new energy sources of choice. They are simply cheaper and less risky than coal or gas in many parts of the world. And the numbers show it: By 2030, around $5trn will have been invested in renewable energy, nearly three times as much as will be spent on fossil fuels. But despite the positive trends, the decisions of the past will continue to haunt us. Thousands of coal and gas plants around the world will continue to operate, and they aren't going away anytime soon. The politics of displacing them has proven too tough, and with that huge network of polluting infrastructure still in place, the world remains firmly on the path towards dangerous climate change.

But there could be hope. A movement to pull money out of fossil fuels is gathering pace, and the way we relate to energy is rapidly changing. While politics is unlikely to provide the solution, people power and technology just might. And history clearly shows, we're terrible at predicting how fast things can change.


Click HERE to download a PDF of the slides.
Click here to see all available video seminars.
Click here to go to the SPREE HOMEPAGE.
Brief Bio
Kobad Bhavnagri is the Head of Australia for Bloomberg New Energy Finance, where he leads a team of analysts specialising in the transformation of the Australian energy sector. He has authored over 90 publications since joining the company in 2010 and has worked in the energy and finance industries since 2003 as an engineer, management consultant and analyst. He has an academic background in engineering and environmental studies and specialises in energy economics, markets and policy.