UNSW School of Photovoltaic & Renewable Energy Engineering
Laser crystallised Si thin-film solar cells
Jonathon Dore - UNSW SPREE
| | |
| --- | --- |
| Jonathon Dore, at UNSW SPREE, 27 June 2013 | |
Jonathon Dore (57Min)

UNSW SPREE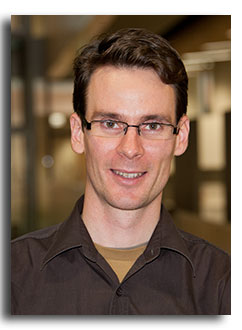 Abstract
Laser crystallisation of thin silicon films on glass by CW diode laser has recently enabled much higher solar cell voltages than achieved previously for polysilicon-based cells grown on foreign substrates. This has inspired great interest in achieving low-cost modules with c-Si efficiencies. The UNSW Thin-Film Si PV group, in collaboration with Suntech R&D Australia, is leading the world in this area of research and is currently investigating several aspects of the technology. These include the intermediate layers, crystallisation conditions, emitter diffusion, Hydrogenation, light trapping and metallisation schemes as well as new characterisation methods for thin-film Si on glass. This talk will provide an overview of this work alongside a review of poly-Si thin-film research being carried out by groups around the world.


Click HERE to download a PDF of the slides.
Click here to see all available video seminars.
Click here to go to the SPREE HOMEPAGE.
Brief Bio
Jonathon Dore has been involved in PV since 2001, completing the BE (PV) at UNSW in 2005 before beginning work for CSG Solar. He was involved in the development of Crystalline Silicon on Glass thin-film solar modules in Sydney as well as for several years in Germany. Jonathon is now in the 3rd year of his PhD on laser crystallised thin-film solar cells, working with Martin Green and Sergey Varlamov in the Thin-Film Si PV group as well as working for Suntech R&D Australia on various projects.