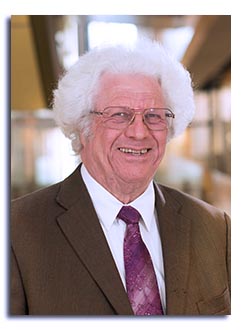 Abstract
Electrochemical capacitor (EC) energy storage technology (sometimes referred to by the product names Supercapacitor or Ultracapacitor) is typically chosen for use in an application because it has important performance features including outstanding power density, exceptionally high cycle life, unsurpassed cycle efficiency, and provides extremely safe and reliable operation. These features are inherent in EC technology because energy is stored physically rather than chemically. In some applications, EC technology offers the lowestcost solution amongst other technologies, which only increases its attractiveness. This presentation introduces electrochemical capacitor energy storage, compares and contrasts it with other storage technologies, identifies those applications that are most suited for EC use, and examines the potential impact that EC energy storage technology has on conventional electricity generation, transportation, and the expansion of renewables.


Click HERE to download a PDF of the slides.
Click here to see all available video seminars.
Click here to go to the SPREE HOMEPAGE.
Brief Bio
President of JME, has more than twenty-five years of experience in research, development, commercialization, evaluation, testing, and modeling of capacitor technologies, products, and systems. Since founding JME in 1989, he has assisted in the development and market introduction of several electrochemical capacitor products now available for commercial, military, and medical applications. Dr. Miller was a pioneer in the development of third-generation electrochemical capacitor technology where he advanced development of several asymmetric capacitor systems. He has assisted material suppliers to create products having enhanced performance capabilities for capacitors and assisted DOE in establishing appropriate test methods and evaluation procedures for large, high-power capacitors. Dr. Miller has published more than 50 capacitor-related papers, prepared many government reports, and been awarded ten U.S. patents. He has organized and chaired international conferences on electrochemical capacitor technology and taught short courses at Electrochemical Society and IEEE meetings. In addition to his position with JME Inc. Dr. Miller holds an appointment as Research Professor at the Great Lakes Energy Institute of Case Western Reserve University. He has previously held positions at SOHIO, the University of Rochester, and Los Alamos National Laboratory. Dr. Miller holds BS and PhD degrees in Physics from MIT.