UNSW School of Photovoltaic & Renewable Energy Engineering
How do we get cool sh*t done?
Jess Miller - Prior Deputy Lord Mayor - City of Sydney
| | |
| --- | --- |
| Jess Miller, at UNSW SPREE, 8 November 2018 | |
Jess Miller (57Min)

Prior Deputy Lord Mayor - City of Sydney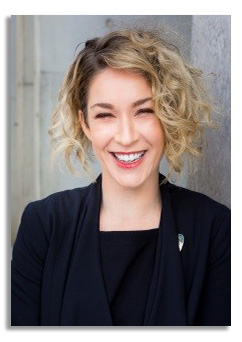 Abstract

Jess will talk about environmental outcomes, climate Change and The City of Sydney's approach to environmental action. She will also talk more broadly about her work outside of local government in sustainability and innovation.



A PDF of the presentation slides is not available.
Click here to see all available video seminars.
Click here to go to the SPREE HOMEPAGE.


Brief Bio
Councillor Jess Miller was first elected to Council in 2016, and is one of the youngest people to hold elected office at the City of Sydney. Jess served as Deputy Lord Mayor from 2017-2018. Jess is currently Deputy Chair of the Environment Committee, the Cycling Advisory Committee, and a member of the Southern Sydney Regional Organisation of Councils.

Jess is a Program Advisor to sustainability and innovation company, Republic of Everyone.

Jess is known for her creative and inclusive approaches to sustainability, strategy and innovation. Jess co-founded GreenUps Sustainability Drinks, Grow it Local and the Elizabeth Street Gallery, and she has worked on the Garage Sale Trail, Tweed Ride, and Grow Show.

For the last three years, Jess has curated the food program for TEDxSydney where she introduced 'Crowd-farming', 'Rebel Food' and 'Love Food'. Jess is passionate about the power of food to bring people together and celebrating local producers, and Sydney's food and drink.

In 2014 she was voted Sydney's Woman of the Year for her tireless work running community engagement programs and advocating for sustainability. As a Councillor Jess continues to be a passionate advocate for the environment, and for a diverse night time economy.