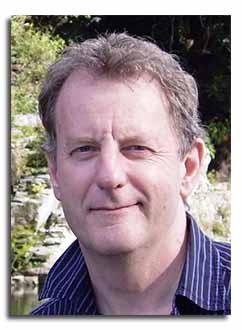 Abstract
Energy in society can be thought of as being in a state of global civil war, with a light side and a dark side and many sideless people caught in the crossfire. In this metaphor, the battered solar industry can be thought of as a vital army at the centre of the conflict. The light side has started to win in recent years, after decades of losing. But the outcome is still not certain, and any final victory may yet be hollow. There is no drama with bigger stakes in the world today. Neither has there ever been before, across the arc of human history.


Click HERE to download a PDF of the slides.
Click here to see all available video seminars.
Click here to go to the SPREE HOMEPAGE.
Brief Bio
Dr Jeremy Leggett is a social entrepreneur and writer. He founded and is a director of Solarcentury, an international solar solutions company (1997 - present), and founded and is chair of SolarAid, a charity funded with 5% of Solarcentury's annual profits that builds solar lighting markets in Africa via its wholly owned retail brand SunnyMoney, which was until recently the largest retailer of solar lighting on the continent (2006 – present). He also chairs Carbon Tracker, a climate-and-finance think tank analysing climate risk in the capital markets. He is winner of the first Hillary Laureate for International Leadership in Climate Change (2009), a Gothenburg Prize (2015), the first non-Dutch winner of a Royal Dutch Honorary Sustainability Award (2016), and has been described in the Observer as "Britain's most respected green energy boss". He is a historian, futurist, and author of four books on the climate-and-energy nexus, the most recent of which is The Winning of The Carbon War, an account of what he sees as the "turnaround years" in the dawn of the global energy transition, 2013 -2015. He continues to chronicle that transition, and its intersection with the information revolution, in a blog, a column in Recharge magazine, and occasional articles for national media. He lectures on short courses in business and society at the Universities of Cambridge (UK) and St Gallen (Switzerland).