UNSW School of Photovoltaic & Renewable Energy Engineering
Panel level power electronics: From vision to commercial reality
Jeff Routledge - Tigo Energy
| | |
| --- | --- |
| Jeff Routledge, at UNSW SPREE, 5 November 2015 | |
Jeff Routledge (75Min)

Tigo Energy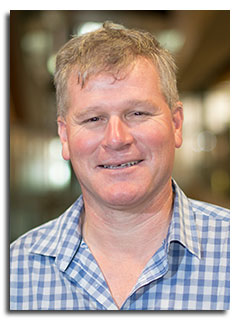 Abstract
Tigo Energy is a California based solar technology company that provides smart module technology to the world's leading PV panel manufacturers (OEM's) and inverter companies. The technology is designed to improve system safety, system yields, improve system designed capabilities and deliver superior O&M outcomes for clients.

This seminar will provide an insider's view, in relation to the introduction, development and commercial reality (bankability) of smart solar modules (DC power electronics) within the solar industry. We will discuss the important role of power electronics (DC smart modules) in the changing solar PV landscape, with a focus on new developments within the DC smart module segment.


Click HERE to download a PDF of the slides.
Click here to see all available video seminars.
Click here to go to the SPREE HOMEPAGE.
Brief Bio
Mr. Routledge heads Tigo Energy's smart module sales and development team for PACIFICA, supporting our OEM partners, with a focus on design training and improving customer outcomes through the use of DC power electronics. Jeff is a solar specialist with over six years of experience in the Australian power electronics space, having started with Brisbane solar PV distributor, Choice Electric, he has for the past three and a half years driven the introduction and adoption of DC smart modules with in the Asia Pacific Region for Tigo Energy's.