UNSW School of Photovoltaic & Renewable Energy Engineering
Reducing risks and maximising benefits for PV hybrid mini-grid deployment: Lessons from the Asia-Pacific
James Hazelton - UNSW SPREE
| | |
| --- | --- |
| James Hazelton, at UNSW SPREE, 26 May 2016 | |
James Hazelton (54Min)

UNSW SPREE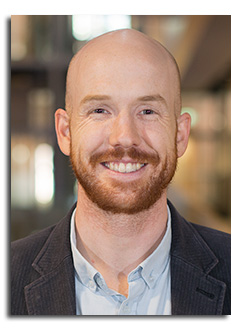 Abstract
This seminar presents the key findings from James' doctoral research on renewable energy mini-grids. The work independently examines the benefits and risks of programmatic rural electrification using PV hybrid mini-grids in the Asia-Pacific region. The first case study involved low-medium penetration PV retrofits into existing diesel mini-grids that service the remote indigenous communities of Northern Territory, Australia. The second case study is the government supported utility scheme providing new energy access to rural and island customers in Malaysian Borneo, encompassing systems that involve a high penetration of renewable energy and storage. Operational data from four sites is analysed with the resulting discussion focusing on how well models used in design aligned with measured results, along with what measures are most useful in order to assess performance. These operational insights are used to draw useful lessons for the design, modelling and performance evaluation of future renewable energy mini-grid deployment.


Click HERE to download a PDF of the slides.
Click here to see all available video seminars.
Click here to go to the SPREE HOMEPAGE.
Brief Bio
James Hazelton is an engineer and PhD candidate at the School of Photovoltaics and Renewable Energy Engineering at UNSW Australia. His research analyses the benefits and risks of PV integration with diesel mini-grids in isolated communities, and examines how different implementation models can better distribute risk. Over the past three years he's been collecting operational data and visiting hybrid mini-grid systems used in rural electrification across Malaysian Borneo and Northern Australia. James has over five years industry experience at Infigen Energy, operating and analysing the performance of 550 MW of large grid connected wind and solar projects.