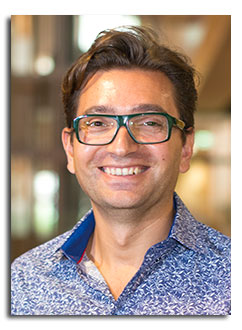 Abstract
This seminar is a technical description of the challenges Todae Solar managed during the design and development of a 1.22 MWp Rooftop Solar Photovoltaic Installation in Shellharbour, NSW. This was the largest private rooftop installation in Australia at the time of commissioning in June 2015. This system was a finalist for the 2015 CEC Grid Connect Solar PV Design and Installation Award, recognising it as an example of industry best practise design and installation work.

The presentation includes:
overview of the components (panels, inverters, mount, DC protection devices…) used in the project.
description of the most innovative concepts and solutions used in the project.
explanation of electrical schematics and string layouts mentioning best practices, quality, work health and safety, exceptional installation and design.
performance of the system to date.
Click HERE to download a PDF of the slides.
Click here to see all available video seminars.
Click here to go to the SPREE HOMEPAGE.
Brief Bio
JJ is a design engineer and industrial engineer with 10 years of worldwide experience in Solar PV, from in depth design, installation and commissioning to business development, marketing and product management. Before working in Australia, JJ worked in different countries (UK, Denmark, Italy, Spain, Germany...) designing and commissioning a large number of solar installations with different technologies such as PV, thermal and HCPV on both commercial and large utility plants. JJ has played an important role in Europe advising to regulatory bodies and electrical utilities about values and safety parameters for electrical grids with renewable generation.

Whilst working for Danfoss Inverters, JJ played a key role in the innovative concept "String Inverters for PV Power Plants" that contributed to optimize the LCOE (Levelised cost of energy) for an 80MW Solar Plant in Eggebek - Germany, using 5061 inverters of 15 kW and 257 inverters of 10 kW and 371,089 PV panels. JJ oversaw shading and layout designs that were key to execute one of the biggest PV solar farms in the world with Multi-MPPT string inverters. JJ has been deeply involved with several companies and manufacturers in Europe in product development, product design and development of applications for the solar PV industry.