UNSW School of Photovoltaic & Renewable Energy Engineering
Accelerate Climate Action
Glen Klatovsky - 350.org
| | |
| --- | --- |
| Glen Klatovsky, at UNSW SPREE, 3 April 2019 | |
Glen Klatovsky (56Min)

350.org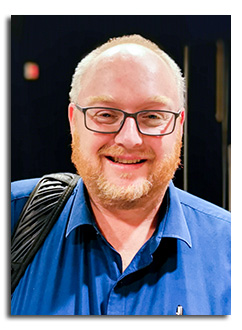 Abstract

350.org Australia wants to make an Australia-focused film that will empower people to take real climate action. In the wake of the IPCC's urgent new report demanding drastic action to halt global warming to 1.5 degrees C, we want to make a film that can show Australians how they can fight for no new fossil fuel projects, push for a fast and fair transition to 100% renewable energy, and ensure not a dollar more to dirty energy. That's why we're taking the message of our recent Accelerate Climate Action tour with 350.org founder Bill McKibben and creating a film for people to share in their communities, to inspire solidarity and empower action. We follow Bill McKibben's Australian tour with cameras and capture him at the world's biggest coal port at Newcastle, while diving at a seriously degraded Great Barrier Reef, and at town halls and meeting rooms around Australia as he explained the gravity of the climate change situation - and what we can do about it.





A PDF of the presentation slides is not available.
Click here to see all available video seminars.
Click here to go to the SPREE HOMEPAGE.


Brief Bio
Before becoming CEO at 350.org Australia Glen Klatovsky was the Executive Director at the Places You Love alliance (Australia's largest environment alliance), national campaigner at the Wilderness Society, the National Carbon Business Manager for Greening Australia and Director at WWF-Australia. He has also been an environmental and carbon business consultant.