UNSW School of Photovoltaic & Renewable Energy Engineering
The emerging Australian market for corporate PPAs
Emily Mitchell - UNSW SPREE
| | |
| --- | --- |
| Emily Mitchell, at UNSW SPREE, 2 March 2017 | |
Emily Mitchell (51Min)

UNSW SPREE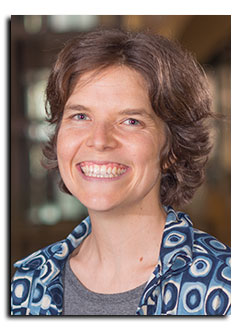 Abstract
Following a trend that has been set in the US in recent years (largely by tech giant companies such as Google, who plan to be 100% RE powered before the end of 2017) we are starting to see large electricity consumers in Australia doing deals to directly procure renewable energy from new solar and wind farms, i.e. corporate PPAs (power purchase agreements). In Australia, however, the types of organisations pioneering this new market are different, their drivers are different and the financial and regulatory hurdles they face are also different. This seminar will present the results from a 1 year qualitative research project investigating the business models and market structures involved in this direct renewables purchasing. We interviewed over 50 market stakeholders including large electricity consumers, electricity retailers, RE project developers and intermediaries. Through these interviews we conducted an extensive market survey about drivers and preferences, and compiled a number of case studies to examine a few projects that are underway or have been completed. It turns out we were in the right place at the right time with this project because it is a hot topic for energy procurement managers around the country right now, and our stakeholder engagement workshops generated a lot of interest, which provided excellent feedback to the project.


Click HERE to download a PDF of the slides.
Click here to see all available video seminars.
Click here to go to the SPREE HOMEPAGE.
Brief Bio
Dr Emily Mitchell completed a Bachelor of Engineering in PV Engineering here at SPREE in 2006, followed by a PhD on crystalline silicon thin-film solar cells based at Fraunhofer ISE in Germany. In 2010, Emily returned to SPREE to work on overcoming the fundamental performance limitations of commercial solar cells. Three years ago though, Emily shifted her research focus to the area of renewable energy systems and policy, which led to this project about corporate PPAs.