UNSW School of Photovoltaic & Renewable Energy Engineering
Concentrated solar thermal in the future Australian energy mix
Dietmar Tourbier - Australian Solar Thermal Research Institute (ASTRI)
| | |
| --- | --- |
| Dietmar Tourbier, at UNSW SPREE, 31 August 2018 | |
Dietmar Tourbier (64Min)

Australian Solar Thermal Research Institute (ASTRI)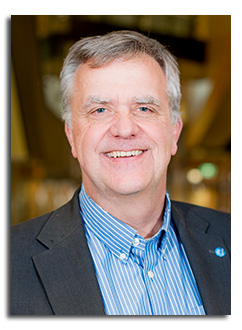 Abstract
Advances in cost reduction for renewable energy have resulted in a rapid uptake of PV & Wind in the Australian energy market. This increase in variable energy supply and further cost reduction in concentrated solar power (CSP) have sparked an increased interest for CSP as an alternative solar energy. Recent studies suggest that with the aging fossil fuel fleet and the reduced cost for renewable energy there will be a demand for CSP synchronous power generation in Australia. What needs to be done to get us there?






Click HERE to download a PDF of the slides.
Click here to see all available video seminars.
Click here to go to the SPREE HOMEPAGE.
Brief Bio
Dr. Dietmar Tourbier works at CSIRO and is the Director of the Australian Solar Thermal Research Institute (ASTRI). Prior to joining CSIRO, he worked at General Electric (GE) for over 20 years and held various leading positions in corporate research including the leadership roles of GE's solid oxide fuel cell (SOFC) division in California, the global power electronics technology research group and the GE's European research team.

Dietmar received his Master in aerospace engineering from the University of Stuttgart and his PhD in aerospace engineering from the University of Arizona. He also received his MBA from the UCLA Anderson School of Management.