UNSW School of Photovoltaic & Renewable Energy Engineering
Understanding the science of climate change
Dennys Angove - UNSW
| | |
| --- | --- |
| Dennys Angove, at UNSW SPREE, 25 October 2017 | |
Dennys Angove (54Min)

UNSW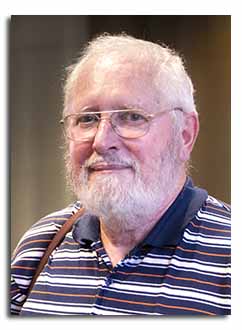 Abstract

The aim of the talk is to provide an opportunity for people to deepen their understanding of the science of climate change.

The first sub-topic presented will be an overview of the structure and composition of the atmosphere which will be used to establish a context within which the science can be more readily appreciated.

Additional sub-topics presented will include the natural greenhouse effect, global warming, trends in greenhouse gas concentrations and the enhancement of the greenhouse effect by anthropogenic emissions.

The talk will be concluded with a brief reflection and as time permits, questions from the audience will be addressed.



A PDF of the presentation slides is not available.
Click here to see all available video seminars.
Click here to go to the SPREE HOMEPAGE.


Brief Bio
Dennys is an atmospheric chemist. In August 2014 he retired as a Principal Research Scientist from the CSIRO Energy Flagship where he was manager of the CSIRO Smog Chamber laboratory which was set up to study the effect of hydrocarbon emissions produced by human activities on the formation of smog particles and ozone in the troposphere.

From 2005 until 2015, he presented an atmospheric chemistry module in the Environmental Chemistry course at the UTS. He recently joined the Environmental Humanities Group at UNSW as the course convener for IEST6911: Managing Greenhouse Gas Emissions which is delivered as an interdisciplinary course in the School of Humanities and Languages.

Dennys has a GDip.Ed. and a PhD in physical chemistry from Macquarie University. He is a member of the RACI (Royal Australian Chemical Institute) and CASANZ (Clean Air Society of Australia and New Zealand) as well as a volunteer for the Citizens' Climate Lobby (AUSTRALIA). He is actively involved providing science outreach talks to the community on climate change and air quality.