UNSW School of Photovoltaic & Renewable Energy Engineering
The Power of Solar-utions
Danny Kennedy - SUNGEVITY
| | |
| --- | --- |
| Danny Kennedy, at UNSW SPREE, 30 July 2014 | |
Danny Kennedy (56Min)

SUNGEVITY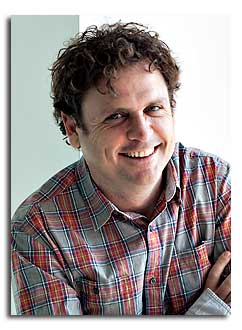 Abstract
The next 15 years will see solar rise to the dominance of the energy sector and the disruption of transport as well as central station electricity. Danny Kennedy, the cofounder of Sungevity (http://en.wikipedia.org/wiki/Sungevity) and the SfunCube Solar Incubator in the US will share his experience and will discuss future directions.













Click HERE to download a PDF of the slides.
Click here to see all available video seminars.
Click here to go to the SPREE HOMEPAGE.
Brief Bio
Danny Kennedy is a clean-technology entrepreneur, an environmental activist, and the author of the book Rooftop Revolution: How Solar Power Can Save Our Economy - and Our Planet - from Dirty Energy (2012). He founded Sungevity, a rapidly growing residential solar power company. While at Sungevity, Kennedy won a Planet Forward Innovator of the Year award from the PBS program Planet Forward. He is currently Sungevity's president.