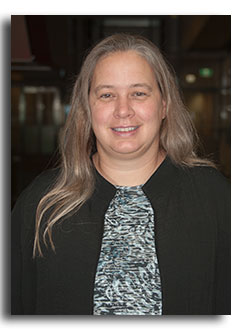 Abstract
QESST (Quantum Energy and Sustainable Solar Technologies) is an Engineering Research Center (ERC) sponsored by the National Science Foundation (NSF) and the U.S. Department of Energy (DOE) that focuses on advancing photovoltaic science, technology and education in order to address one of society's greatest challenges: sustainably transforming electricity generation to meet the growing demand for energy.


This seminar presents the following:
International Partners;
ASU & Solar Power Laboratories;
QESST Strategic Plan;
Growth, learning curves and impact;
Research Themes & Projects;
Existing and Target Silicon Solar Cells;
Silicon Single Junction Solar Cells;
Carrier-Selective Contacts;
aSi/cSi Heterostructure;
VOC > 750 mV Heterostructure;
Transport at interface;
Optical Approaches;
Advanced Concepts in Si;
Potential Induced Degradation (PID);
&, Central goals of QESST.
Click HERE to download a PDF of the slides.
Click here to see all available video seminars.
Click here to go to the SPREE HOMEPAGE.
Brief Bio
Professor Honsberg joined the ASU electrical engineering faculty in 2008. She received her B.S., M.S, and PhD from University of Delaware in 1986, 1989, and 1992, respectively, all in electrical engineering. Before joining the ASU faculty, Honsberg was an associate professor and director for the high performance solar power program at the University of Delaware. She currently holds one patent in the U.S., Japan, and Europe; three patents are pending.

Expertise:
solar energy systems; semiconductors; LEDs; photodetectors; InGaN material systems.

Education:
Ph.D., University of Delaware, 1992; M.S., University of Delaware, 1989; B.S., University of Delaware, 1986.