UNSW School of Photovoltaic & Renewable Energy Engineering
Sunlight driven water splitting in photo - electrochemical (PEC) cells
Bernhard Mitchell - UNSW SPREE
| | |
| --- | --- |
| Bernhard Mitchell, at UNSW SPREE, 8 November 2012 | |
Bernhard Mitchell (41Min)

UNSW SPREE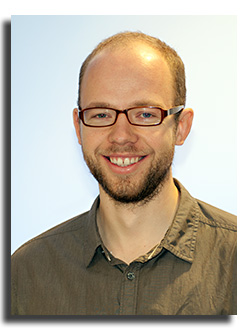 Abstract
Luminescence based characterisation is now used widely in both photovoltaic research and industry. The development proceeds with adding to the range of applications and exiting methods are refined.

The presentation will discuss a few exciting examples from recent research including the qualitative analysis of silicon bricks and a selection of new wafer based techniques.








Click HERE to download a PDF of the slides.
Click here to see all available video seminars.
Click here to go to the SPREE HOMEPAGE.
Brief Bio
Bernhard Mitchell is in the final year of his PhD research at SPREE UNSW where he concentrates on the photoluminescence (PL) characterisation of silicon bricks. He developed and refined a new PL based method able to accurately image the minority carrier bulk lifetime and doping on bricks. This research was recently awarded by the Taiwanese Semiconductor Manufacturing Company (TSMC).

Prior to his research at UNSW, Bernhard was a research student and associate at Fraunhofer Institute for Solar Energy Systems (ISE) in Germany. At ISE he led a project in the area of beam-splitting photovoltaics which achieved 34% non-concentrated device efficiency.