UNSW School of Photovoltaic & Renewable Energy Engineering
PV Energy Systems and Energy Efficiency Research at SPREE: A Snapshot
Alistair Sproul - UNSW SPREE
| | |
| --- | --- |
| Alistair Sproul, at UNSW SPREE, 8 December 2016 | |
Alistair Sproul (18Min)

UNSW SPREE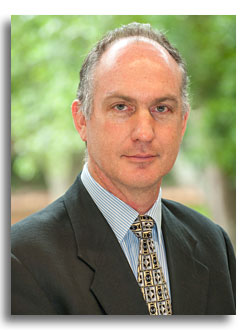 Abstract
A/Professor Alistair Sproul overviews SPREE's involvement in energy systems, energy efficiency and energy policy - particularly involving PV, wind, meteorology, solar thermal & buildings.

Over the last five years, distributed PV in Australia as grown from virtually nothing to the current 5GW installed (with 90% on rooftops). With such rapid growth, new options are now available and a current CSIRO study shows that 1/2 of Australian energy needs could be powered by rooftops. Additionally, since 2008, Australia's energy usage has gone down and a focus on energy efficiency and renewable generation has helped in this drop.

There is now an opportunity to review the national construction code and intelligently improving Australia's buildings. SPREE is looking at how to improve buildings, use energy efficiency to lop off peak energy demands and analyse passive designs, zero energy rooftops and mixes of battery storage with PV generation.


Click HERE to download a PDF of the slides.
Click here to see all available video seminars.
Click here to go to the SPREE HOMEPAGE.
Brief Bio
Dr Alistair Sproul is an Associate Professor within the School of Photovoltaic and Renewable Energy Engineering at UNSW. He has worked in the area of photovoltaic and energy efficiency research and R&D since 1985 with various companies and research institutions. His current research interests are in the area of PV/energy systems for low energy buildings and highly efficient water/air systems. Associate Professor Sproul is a Program Leader (Integrated Building Systems) with the "Low Carbon Living" Cooperative Research Centre.