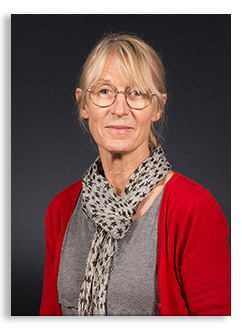 Click image for HiRes
Abstract

The broad electrification scenario of the ITRPV 2021 roadmap predicts that by 2050 we will need to have more than 60 TWp of photovoltaics installed and produce a further 4.5 TW annually if we are to reduce emissions to net-zero by 2050. Given that at the end of 2020, we had just over 700 GWp installed, this represents an enormous manufacturing task. Low-C technologies are more mineral intensive than fossil fuels, consequently, this projected growth needs to be assessed in terms of material sustainability. Sustainability discussions on the projected PV growth often focus on metals like Ag and In, however, we also need to consider how we are going to source the Al needed for frames, mountings and inverters, the Cu required for wiring and transmission lines and the concrete and steel required for module mountings. The large mass of Al that will be required has largely gone unnoticed until the 2020 World Bank report, which highlighted the scale by which Al production needs to be increased to meet the demand. This paper will discuss the challenges presented by this demand, especially in relation to scrap supply limits to recycling the currently high emissions intensity of primary Al production.




Click HERE to download a PDF of the slides.
Click here to see all available video seminars.
Click here to go to the SPREE HOMEPAGE.
Brief Bio

I am currently Chief Scientist at SunDrive Solar Pty Ltd (Sydney, Australia) and a Professor of Renewable Energy Engineering at UNSW Sydney. I have more than 15 years of experience in silicon photovoltaics (PV) and, in particular, silicon solar cell metallisation and interconnection. I have led technological research projects with leading PV manufacturers Suntech Power, Trina Solar and more recently LONGi Solar, have published more than 130 scientific papers and am the inventor of 29 granted US patents. I have a Bachelor of Science (Hons) & University Medal from University of Sydney (1991) and PhDs in pulsed-field gradient nuclear magnetic resonance (University of Sydney; 1996) and Photovoltaic Engineering (UNSW, 2010). I was employed as a research scientist at Canon Information Systems Research Australia (North Ryde, Sydney) from 1996-2006, where I was involved in projects ranging from developing display device simulations, materials/technology for printing, imaging, display and medical applications (e.g., use of thermal inkjet technology for drug delivery).

I have been employed as an academic member of staff in the School of Photovoltaic and Renewable Energy Engineering at UNSW since 2010. In this capacity, I was responsible for delivering the core silicon PV courses from 2010 until 2016, a period that coincided with the boom in silicon PV manufacturing in China. Many of the students I taught during this period are now leading silicon solar cell and module R&D in China and have played an instrumental role in the massive reductions in silicon PV cost that we have experienced in recent times.

In my new role from 2022, I will be assisting SunDrive Solar in their objective to bring innovative high efficiency silicon PV metallisation and interconnection technology to market in Australia. With the growing importance of renewable energy for Australia's low carbon future, it is critical for us to be able to manufacture high-efficiency modules with a low embodied energy to address, not only Australia's growing market, but also to help the world manufacture the many terawatts of PV modules which will be required to reduce global emissions to near net-zero by 2050.


Alison Lennon's Linkedin page can be found at the following url: https://au.linkedin.com/in/alison-lennon-a526a735